Site settings page holds the site configuration which you have done while adding the site, you can use this page to further update these options at any point of time.
Some of these configs include Site URL, Timezone, Admin URL & more. Here's a list of options & actions available in this page.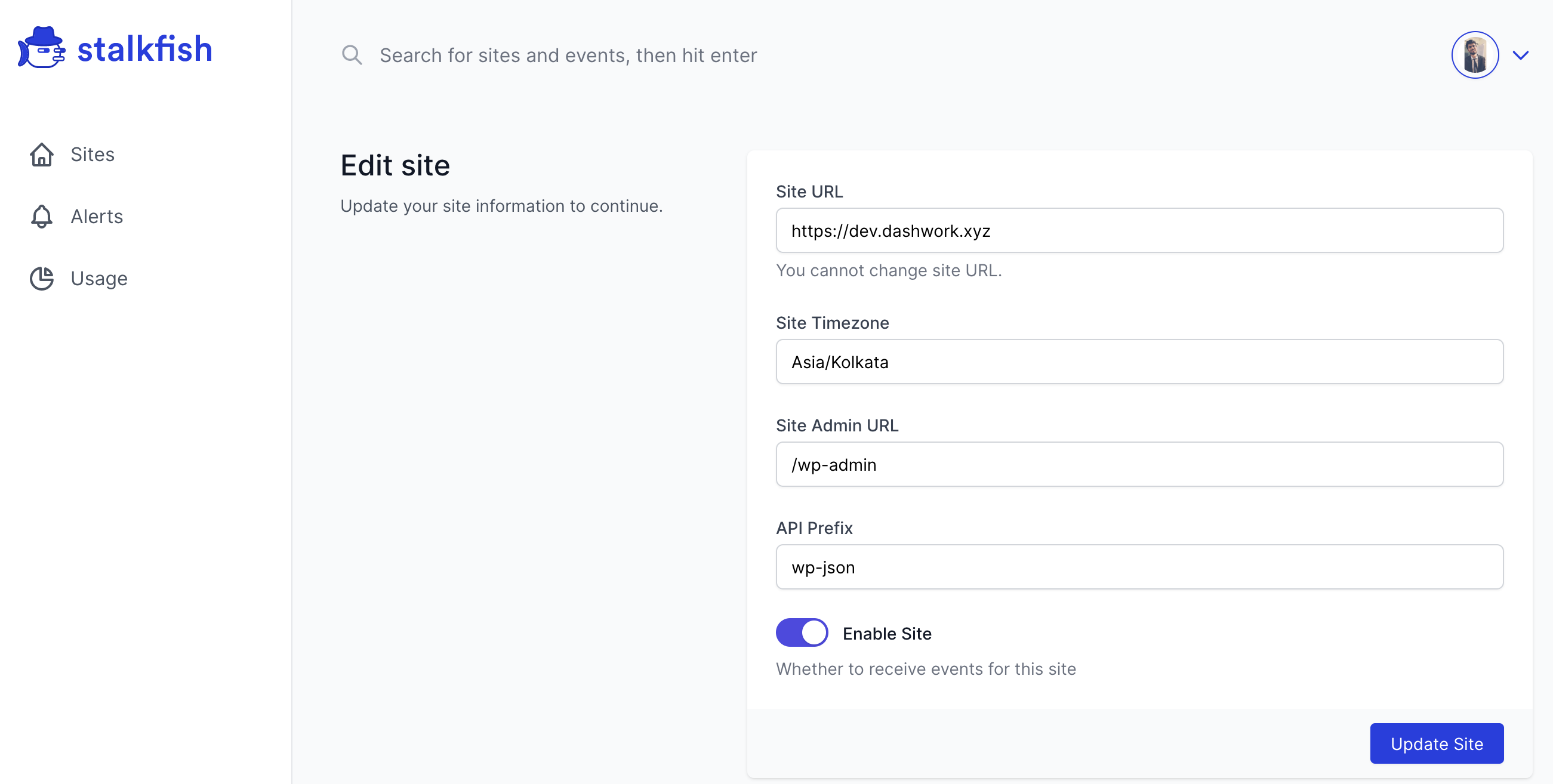 Edit Site
Site URL – This is the URL for where your WordPress site is running, you can update it if in case your site address is changed/updated.
Site Timezone – The is the timezone for your site, which will be used to store the events data. You can update it to your local timezone so that it's trackable to you in the best manner.
Site Admin URL – This is the URL for where your WordPress admin panel is, default for any WordPress site is site-url/wp-admin if in case you have changed/updated it, please update it here.
API Prefix – This is the REST API route for your WordPress site, and our app makes data requests via this route. You can learn more about WordPress REST Routes here.
Enable Site – This is a toggle for enabling or disabling the site from recording events. If in case your site is under maintenance or you wish to disable it for temporary reasons, you can do so via this toggle.
Delete Site


As a last option, if you wish to delete your site completely from your account, there is a delete button which does exactly that. Keep in mind that this action cannot be reversed.